VISUAL ART

All students at Anakie Primary from Foundation to Year 6 participate in a 60-minute Visual Art class per week with a specialist Art teacher. Students create a wide range of art works from the seven major areas of drawing, painting, printmaking, textiles, collage, modelling and construction.
Students study different artists from Australia and around the world and are supported to use their imagination and creativity to explore and experiment with new techniques, equipment and styles.
Students are encouraged to view and respond critically to famous artworks, those of their peers, as well as their own and discuss the artist's intent, conveyed emotion, style, technique and colour choice.
Students are proud to present their own work to others through personal folios and displays around the school. They have the opportunity to present their Artwork to the wider community through the Anakie Art Show as well as through authentic and collaborative pieces including the Mosaic Murals installed at the school entrance and the school rock garden.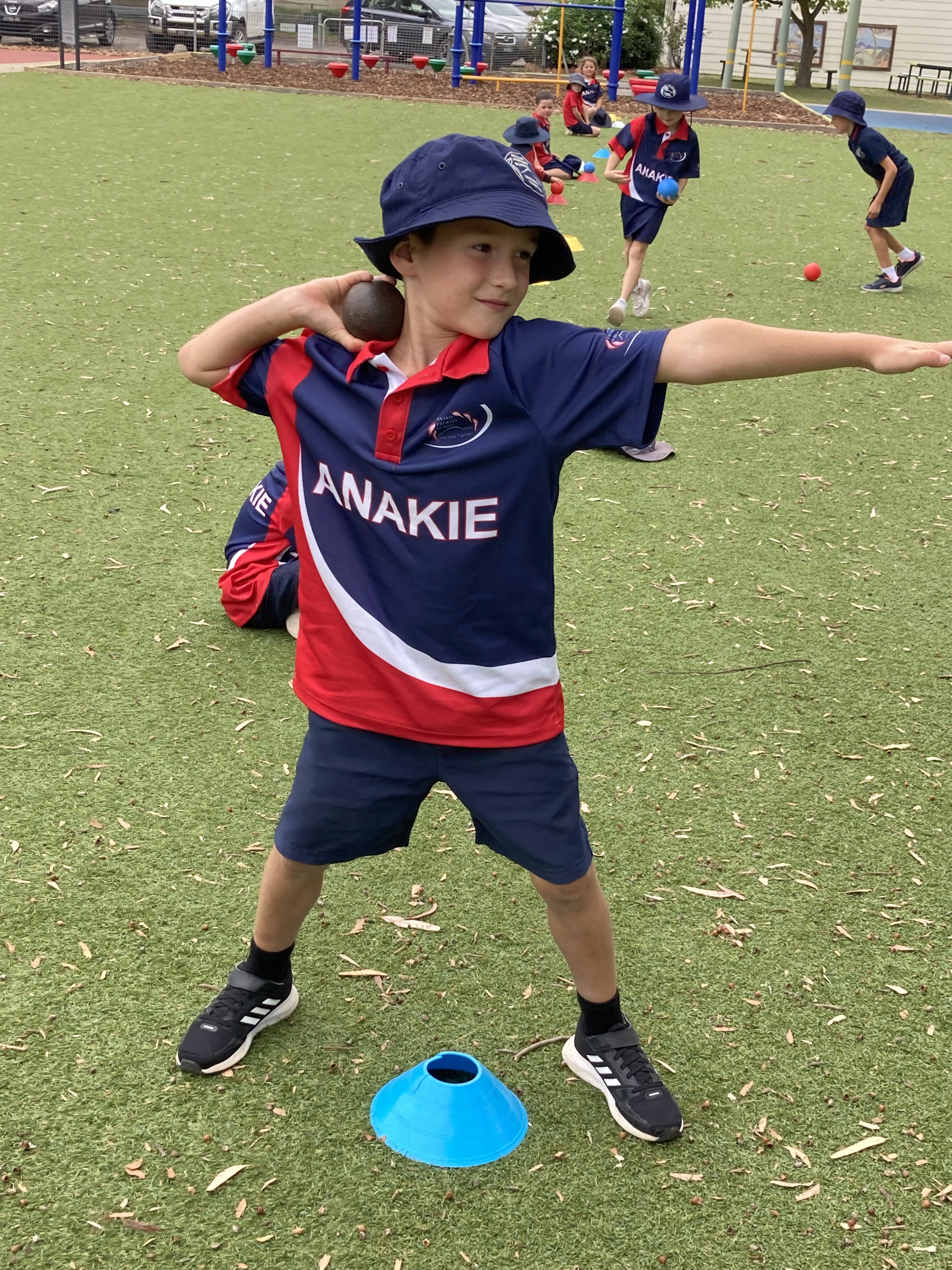 PHYSICAL EDUCATION
All students at Anakie Primary participate in a 60-minute Physical Education class per week with a specialist P.E. teacher.
In the junior years, students develop the Fundamental Movement Skills of hopping, jumping, skipping, rolling, running, balancing, leaping and dodging as well as the object-control skills of throwing, catching, kicking, bouncing and striking. They use different body parts to perform simple movement sequences and participate in modified games where they learn to co-operate with others as part of a team and follow simple rules.
As students progress to the senior years they refine their Movement Skills and apply them to specific sports. Students are challenged to identify and use appropriate game strategies and teamwork.
Anakie Primary School utilises funding from the Sporting Schools Program to access specialised coaches, equipment and venues each term.
Students have the opportunity to represent their House Group (Steiglitz – Green, Gibraltar – Blue, Leviathan – Red and Albion – Yellow) at the School Cross-Country and Athletics events each year.
Students who excel in Physical Education are provided pathways to progress to higher levels of competition from District level through to Division, Regional, State and National competition.
AUSLAN
In 2023 Anakie Primary introduced Australian Sign Language (Auslan) as a second language for all students. Students participate in a weekly 60-minute class with a teacher and a trained Auslan 'speaker' so classes can be delivered bilingually, allowing immersion.
Students are taught the linguistic elements such as hand shapes (including orientation, location and movement), non-manual features (facial expression, arm, head and body postures) and fingerspelling.
Students learn how to sign the alphabet and finger-spell words including their names. They learn simple signs across a range of categories including: greetings, families, animals, numbers, food, emotions, school, colours and conversations. They also learn simple songs such as I Can Sing A Rainbow, Happy Birthday and Advance Australia Fair and then perform these at assembly.
We believe learning Auslan enhances visual-spatial skills, increases memory retention and motion processing, stimulates brain development and increases enjoyment in communicating for both hearing and deaf children. The program is enhanced through the use of technology, stories, songs, games, literacy, peer collaboration and hands-on learning.
Check out our amazing students signing the book 'I Am Matt'.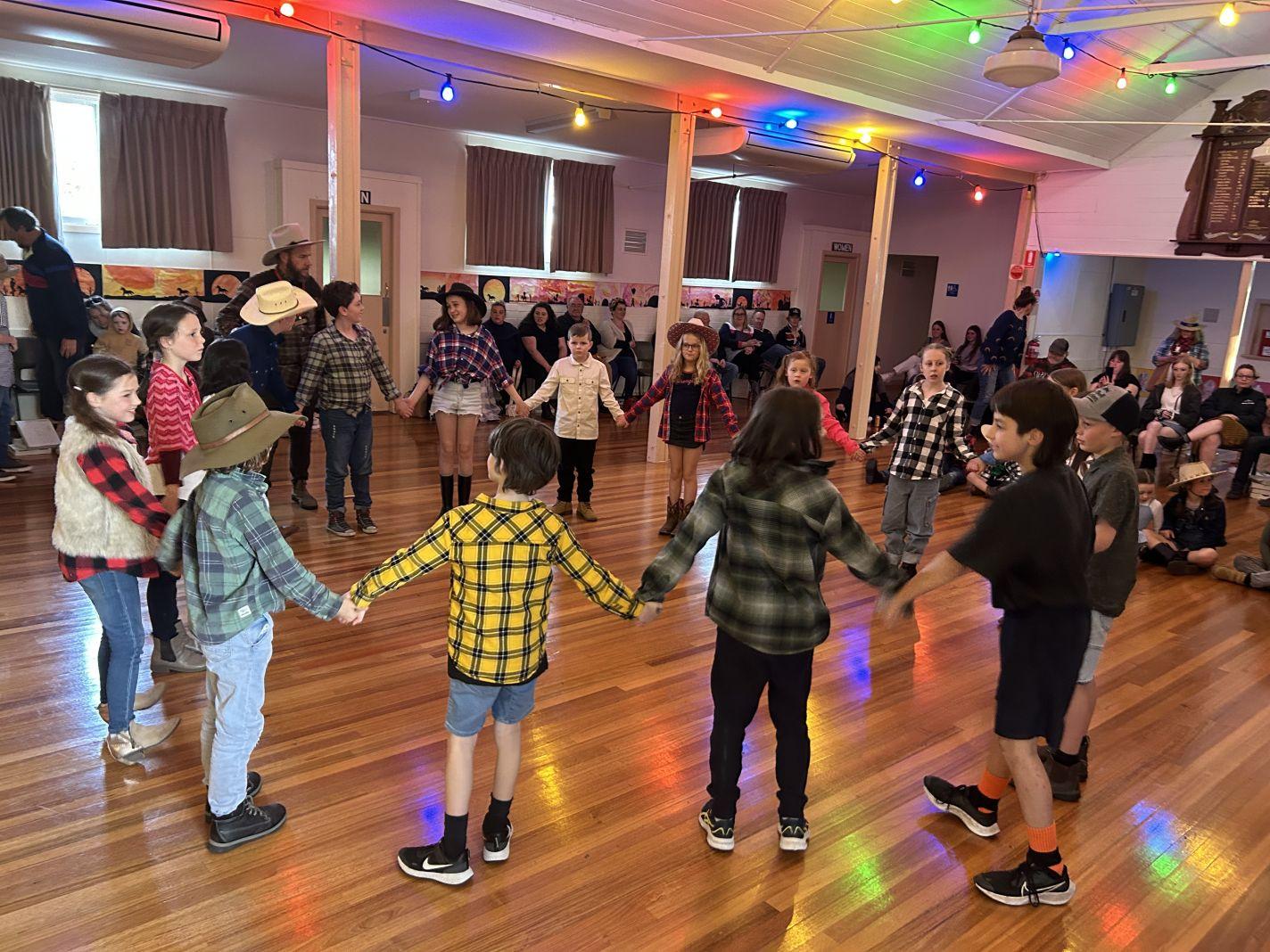 PERFORMING ARTS
(MUSIC & DRAMA)
Students engage in Music during Semester 1 and Dance/Drama during Semester 2. In Music, they have fortnightly lessons exploring a range of musical elements such as instruments, rhythm, melodies, notation and composition. Students, to the delight of everyone, learn the basic skills on the recorder. They use Garage Band to compose and learn about looping tracks whilst exploring different musical elements of singing.
In Semester 2 students will participate in fortnightly Drama lessons exploring movement, character traits, performance skills to communicate ideas, expression and improvisation. Students will rehearse and prepare plays with the goal to showcase their skills to the community. Every second year, families get into the musical and dancing spirit at our School Bushdance. Students participate in workshops throughout the day and the whole school community comes together at night for the grand performance.