With only two weeks left this term, it is time to reflect back on all the wonderful work that students have done, and congratulate them on their learning progress. We can't wait to see what the final term of the year holds. Some of the major events coming up in Term 4 include our wonderful Art Show, the Anakie House Community Day, Swimming Program, Celebration/Graduation Evening, and our transition program for our new 2024 students. Continue to check out the calendar of events for all things up and coming.
Some of the events happening in the final two weeks of this term include students representing Anakie PS at the next stage of athletics on Tuesday 5th September. We wish the students competing all the best. Our final week of term, students will be provided with a dance workshop during their performing arts session, as well as a virtual webinar with author Andy Griffiths. Our final day of term is Friday 15th September, with school finishing at 2:30pm. On this day we ask students to wear their favourite sports colours, and we will be providing a sausage sizzle. The times are below:
1:30pm - Sausage sizzle then yard clean up and playtime
2:00pm - Final assembly of the term
2:30pm - Dismissal
We will be running our school holiday program for the second week of the school holidays, from Monday to Thursday, with the Friday being the Grand Final Eve Public Holiday. If you require a booking for your child, please email the school or chat to either Grace, Karen or myself.
A very big congratulations to the Artists of the Month - Oliver Vasils (left), Eliza Denny (middle) and Aidan Quarrell (right). Their hippo, giraffe and llama artwork were very creative and inspiring - keep up the great effort. It is so wonderful to see the amazing artwork the students are completing in preparation of our Art Show.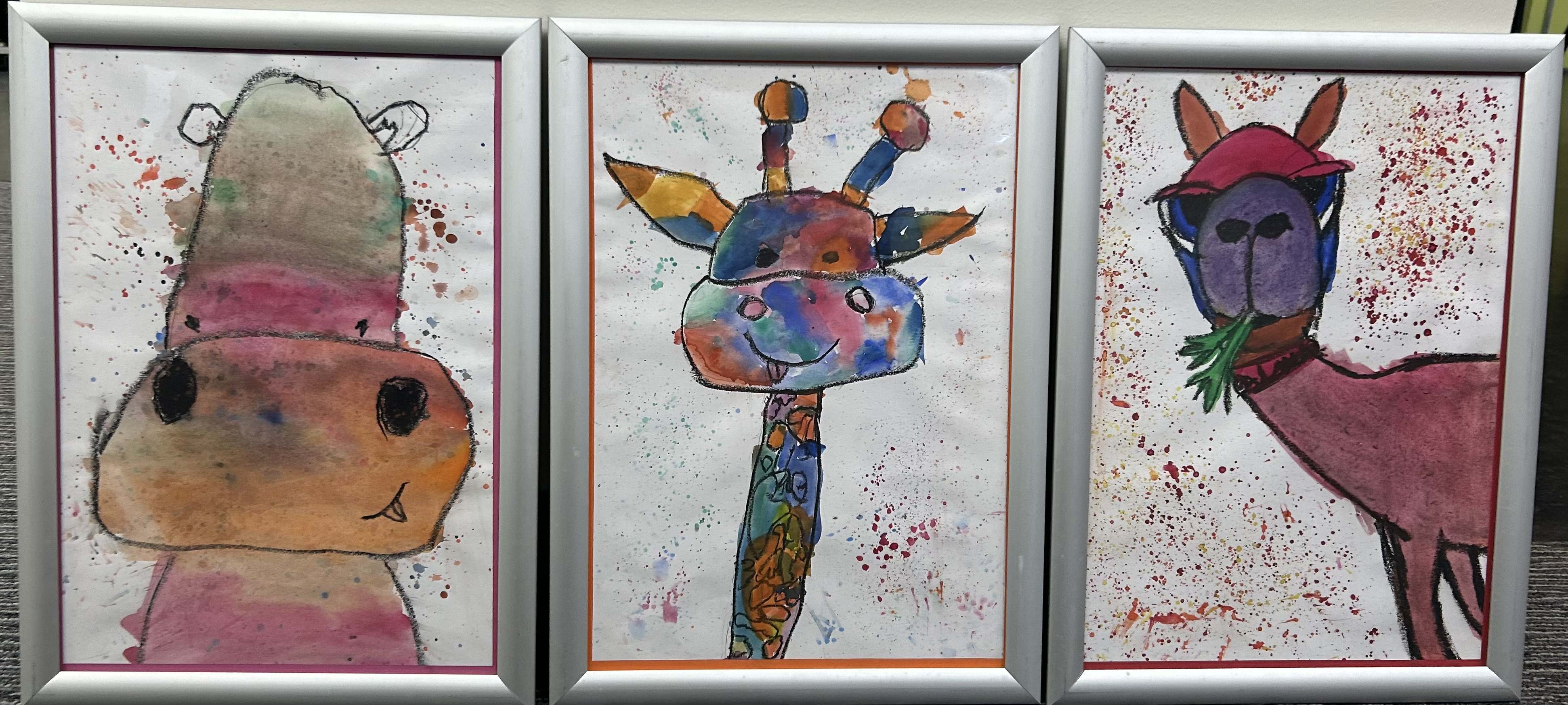 A very happy Father's Day to our dads, grandparents, and other special people in our students lives for this Sunday. We hope that you get spoilt, breaky in bed and extra attention on the day. Enjoy the weekend. Please don't forget to get your Brick Project and Routleys orders in asap, and also participate in the Parent Opinion Survey (link on Compass).
Many thanks,
Louise Kahle